IT & Security Management
IT Security, Remote Monitoring and Management Services for Small to Medium Sized Businesses
Our Security Services
True Endpoint Security is About Prevention Not Just Detection Unlike most endpoint solutions that rely on a blacklist to block known bad files but allow unknown files to run on your endpoints. Our Advanced Endpoint Protection runs all unknown files in a lightweight virtual container- where they can be used safely and analyzed automatically - for a verdict of either good or bad.
We offer the processes and practices designed to protect networks, computers, programs and data from attack, damage or unauthorized access.
Risk Assessment
Risk mitigation planning involves in-depth scans on networks to identify a wide range of server, endpoint and network vulnerabilities.
7-Layer Platform, Containment with auto-sandboxing, Web URL Filtering, Firewall, Antivirus, File Lookup Services, Host Intrusion Protection System, Viruscope
Granular centralized control over the deployment of updates to operating systems and 3rd party applications on network endpoints.
Securing you with
Website
Antivirus
Firewall
HIPS
Containment
File Rating
URL blocking
Protection
Our Managed Services
Information Technology (IT) plays a key role in a productive office where employees are on-line and working efficiently. This is why your IT should be reliable, streamline processes, and prevent & solve problems. And when problems arise (because they will), employees need to rely on IT to be responsive, knowledgeable, honest, friendly and able to expertly implement solutions.
Keeping your desktops productive with security patching, antivirus, cyber secure, backup and recovery, printing, inventory and asset reporting, upgrades.
IT should be reliable, streamline processes, and prevent & solve problems with Office and Data Center protected against a critical hardware or software failure.
Regular server maintenance, Operating system patching will ensure that your valuable corporate information and core applications are secure.
Endpoint Security
Buy Now!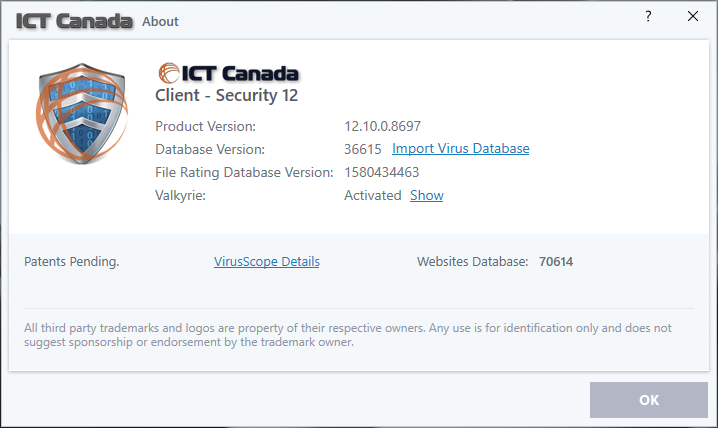 Software for Business

A collection of powerful tools which aims to keep your Desktop/Server safe from even the very latest malware.
The suite allows known safe applications to access your system. Untrusted programs are run in an isolated environment where they can't do any harm to your system, while cloud-based antivirus and behaviour monitoring quickly detects even brand-new, undiscovered threats.


Buy Now!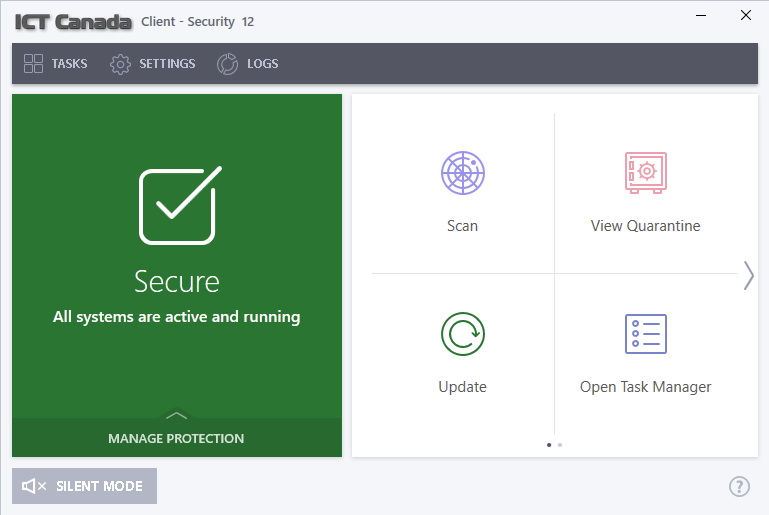 The Widget
Buy Now!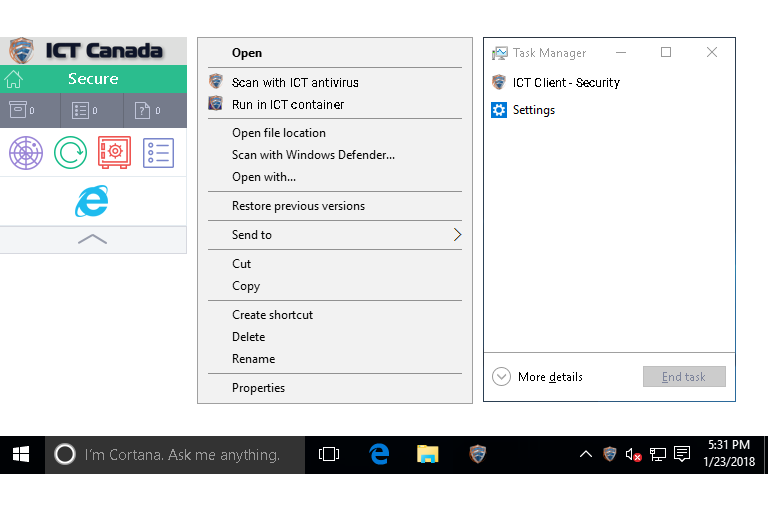 Powerful protection against the worst threats
Most site owners aren't aware of all these different threats, but we are - and we protect your site against each one of them and more
Zero Day
This is an attack that's launched as soon as new vulnerability is discovered, before a patch is available. While these are impossible to predict, our WAF will virtually patch your site within moments of a Zero Day attack being disclosed.

Solving Problems
ICT Canada solves the most advanced malware problems with innovative solutions that secure the enterprise from both known and unknown threats across the endpoint, boundary and internal network
Brute force prevention*
This is where an application cycles through every possible password combination until it finds one that works. From there, hackers can access your system, steal sensitive data and do pretty much whatever they want
Malware scan
We scan your site daily - not just the front end, where customers could get infected - but also at the server level, where infections can cost you valuable resources.
Distribution Denial of Service
 This attack can bring down your site by overwhelming it with automated traffic. And every minute your site is down, you're losing customers and sales. Our monitoring and (WAF) prevents this type of attacks.  
Web Application Firewall (WAF)*
Stop malware before it gets a chance to infect your site. Our Web Application Firewall (WAF) intercepts and inspects incoming data and automatically removes malicious code.
Endpoint Detection and Response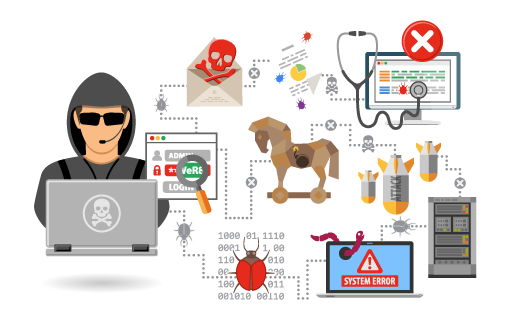 (EDR) is a powerful event analysis tool that provides real-time monitoring and detection of malicious events on Windows endpoints. EDR allows you to visualize threats in a detailed timeline while instantaneous alerts keep you informed if an attack occurs.
Continuous threat monitoring of managed endpoints
Advanced search capabilities for file hashes and detection
Real-time visibility into what's happening in your environment
Policy customization
Unrivaled process timeline visualization
Retrospective analysis of events
Centralized cloud hosted architecture
Human analysis of unknown file and event types
Compatible with other endpoint security tools
Multi tenancy Support